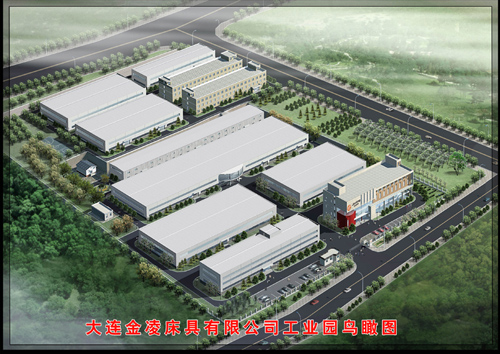 Dalian Jinling Bedding Co., Ltd. established in 1985, specialized in producing mattresses, sofas, sofa beds and beds. We imported over sixty advanced equipments from USA, Switzerland, Italy, Japan, and other developed countries, producing mattress, sofa and sofa bed(soft quality furniture system).In 2002 Our company introduced the international standard production line will push China's soft furniture manufacture to a new stage. The company is in a healthy position, taking more than USD 10,000,000 annually from sales and possessing assets valued at over USD 5,000,000. Staff working at the company number roughly 350 persons, working in a factory and facilities that occupy approximately 50,000 square meters.
Jinling Bedding: produced by using excellent materials, with well-proportioned support、comfortable & durable, excellent quality. It was awarded as "China A-grade product" by China Quality Supervision Bureau, granted as "China name brand product" by China Name Brand Commodity Association and China Industry Design Association. Over 95% of our products have been exported to USA, Japan, France, Spain, Australia、New zealand、Iceland、Sri_lanka, Philippines, Pakistan, Kuwait,
Canada, Cyprus, Korea、Togo, Belgium, U.A.E and other countries. We're the
biggest production base of exporting mattresses, taking the first position in exporting mattresses in the same business line of China.
Jinling clerks implement ISO9001 International Quality Authentication, ISO14001 International Environment-protecting Authentication and OSHMS18001
Authentication Standard strictly. Our company has passed these three authentications.
We've the most excellent design specialists in our company, designing products and directing the production, also directed by Japanese and American specialists. Our designing level can keep pace with the international advanced level. We also can design your requested mattress, sofa and other soft quality furniture products according to clients' request completely.